I read an article in the paper this morning about a group of teens who got into a spot of trouble while hiking in the Ruahine Ranges. They saved their own lives by making the choice to carry a Personal Locator Beacon, and activating it when they realised, they needed help. Smart kids!
Making the choice to carry a PLB can be the difference between life and death. Without one, you may just end up "up sh*t creek without a paddle" as the saying goes. By activating your emergency beacon, you are giving emergency services an SOS with your exact location, meaning they can get to you FAST. The alternative is a lengthy and expensive search and rescue operation that leaves you exposed for longer and may or may not get to you in time.
If your emergency kit is short an emergency beacon, you should absolutely consider adding one.Whether you are needing it for the boat or going bush, we have the right beacon for you.
There are two key types of emergency beacons, EPIRB and PLB.

EPIRB
EPIRB stands for
E
lectronic
P
osition
I
ndicating
R
adio
B
eacon. If you are predominantly fishing on the same vessel, this may be the best option for you. While it may not be the cheapest item in your emergency kit, with the battery life on a typical EPIRB we sell here at Telfer Marine being 10 years, it is a great investment.
EPIRB's come in both manual, and automatic versions. Automatic options activate when submerged in water, while manual versions have a button or tab you need to engage manually.
Then there is the option of GPS or non-GPS which I will go into shortly.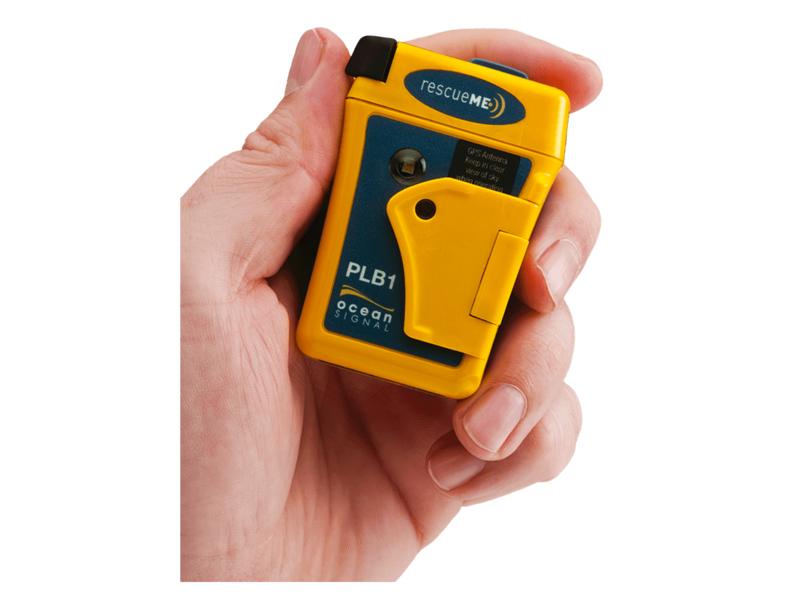 PLB
A PLB, or Personal Locator Beacon, may be a better choice if you move from vessel to vessel, or want the ability to use it in land-based applications also.PLB's differ from EPIRB's in that they are registered to your person, rather than your vessel.
Lightweight and pocket sized, they are well suited if you have limited space, for example you are out on the kayak, fishing from your WaveRunner or throwing it in your bag and heading into the wilderness, then the PLB is a your best bet.
They do have a shorter life span than an EPIRB but operate in the same way.
Unlike the EPIRB, generally PLB's have not been designed to float, but rather clip on to your person.
GPS or No GPS?
The difference between a GPS enabled PLB or EPIRB, vs a non-GPS version, is significant.
A unit without GPS relies on polar and geostationary satellites to pinpoint your location. This system is reliable but can take longer. Your location is updated every 20 minutes and is accurate within a 10km radius.
A GPS enabled unit takes the guesswork out of the equation and can pinpoint your location to less than 100m. Considering when at sea, the quickest rescue is possibly from a nearby vessel who with a quick call can be diverted to your exact location.
The difference between the two may not be such a deal breaker if you are operating close to shore, but should the worst happen and you are left clinging to your sinking vessel in open ocean, having GPS will greatly increase your chances of being rescued alive.Much like having insurance, you hope you will never need it, but if you do, you will be grateful you invested!
Here at Telfer Marine we stock both GME and Ocean Signal EPIRB and PLB options.
If you are looking for a great deal, we currently have the below models on sale:
GME EPIRB MT600GSP reduced from $499.99 to $399.99.
10 Year Battery Life
Floats
Build in Strobe Light
Manually Operated
https://www.telfermarine.co.nz/product/843/gme-epirb-mt600gps/
Or the Ocean Signal RescueMe PLB1 on sale for $469.99 down from $569.99.
7 Year Battery
7 Year Warranty
66 Channel GPS Receiver
Strobe light >1candela
Compact and fits in a lifejacket pocket.
https://www.telfermarine.co.nz/product/555/ocean-signal-rescueme-plb1/
When retiring your emergency beacon, it's important you dispose of it responsibly. Take it back to your local retailer, and be sure to contact the RCCNZ to de-register it.The last thing you want is a hefty bill because Search & Rescue have had to scour the landfill looking for your old beacon!